SELECT YOUR BRAND
SELECT YOUR DEVICE
SELECT YOUR KASE
SELECT YOUR LAYOUT
SELECT YOUR BACKGROUND
SELECT YOUR PHOTOS
CUSTOMIZE YOUR KASE
ADD A TEXT
Apple
BlackBerry
HTC
Huawei
LG
Microsoft
Motorola
Nokia
Samsung
Sony
Wiko
Add your photos
Select your photos by clicking on the button below
Font Family
Bonjour
Mon texte
Bonjour
Mon texte
Bonjour
Mon texte
Bonjour
Mon texte
Bonjour
Mon texte
Bonjour
Mon texte
Bonjour
Mon texte
Bonjour
Mon texte
Bonjour
Mon texte
Bonjour
Mon texte
Bonjour
Mon texte
Bonjour
Mon texte
Color















Submit

1. Drag an image from the left and drop it on the device.
2. Click on the added image for fine tuning.
Click on the photo to select it, before drag.
Scroll from left to right to view all your photos.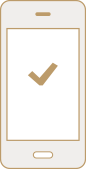 Your kase is almost finish
Do you want to add some text ?
Add to Cart
Free store pickup
in 20min
Satisfaction
or refund guaranteed

Version mobile
prochainement disponible